Hosting Linux personal ++
Integrated SSL, anti -DDOS security

Quick page load speed

Support backup & data recovery
Start now only 110k/Month!
Chosen now
The benefits of our service registration.
Want the website always operate stably even when a large number of users access the page at the same time, then the priority you need is to hire a high speed hosting service.
As a large and reputable service provider for over 10 years, we always have a 24/7 customer support team to handle all situations during use..
To optimize and serve the design and operation of the website.When hiring hosting at Soc, you also get free SSL certificate .
Periodic data backup, data security. There will always be a copy of data to prevent unwanted cases.
All hosting services at Soc are built on the most powerful server system, combined with Litespeed Web Server technology using Litespeed Cache.
100% refund if not satisfied
Commitment to refund in the first 30 days of use from the date of activation of the service on the system. You will be supported 100% refund if you feel dissatisfied with our service quality.
Soc implements the method of registration and payment of services through online form for all of our official website.
After the registration is complete, customers will be signed with security and safety contracts provided by Soc online and pay in a variety of forms suitable for each customer..
When using diverse buying services, Soc also supports custom parameters of the hosting package (capacity, number of websites, IP, ...) suitable for the needs of each customer.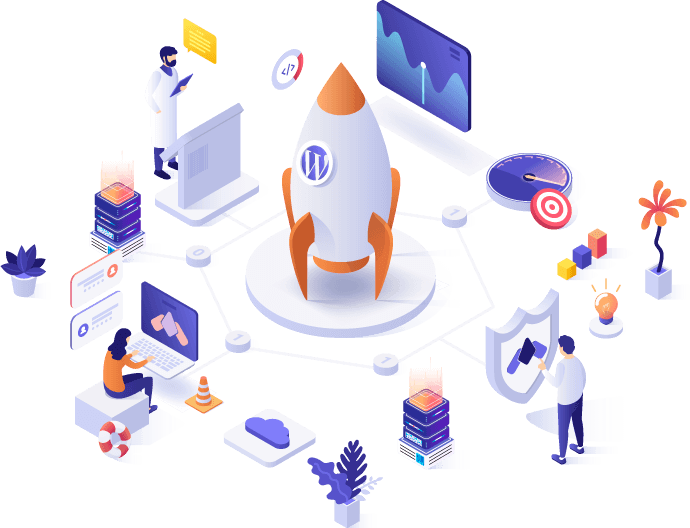 SSL security
Technical support 24/7
Professional control panel
Fast and stable access speed
Web server has litespeed cache
Administration through CPanel
Backup and data recovery
Easy upgrade
100% copyright
Compatible with most programming languages
Server using SSD hard drive
Support services such as email, DNS, FTP ...
Hosting Linux
On the market today, Linux is considered one of the most popular operating systems when it comes to website storage service providers .
This is a service that many websites have been partitioned separately on the same server running under the Linux operating system connected to the Internet. .
Linux is considered to be the top priority choice in the hosting industry because it gives the website stability, flexibility, security ... extremely good at extremely economical cost .
Another plus point makes Linux stand out, is fully compatible with PHP - a popular programming language of all time.
Xem các gói và giá cả
Hosting Windows
Like Linux, this type of hosting is also a service of storing multiple websites on the same server running under Windows operating system connected to the Inter.
Each website will also be partially partition and often use hosting software like Plesk ...
This type is suitable and compatible with technology programming languages .NET.
Compared to Hosting Linux, Windows has a high price and takes time to handle errors for longer .
See packages and prices
Hosting của SOC tuy giá rẻ nhưng rất chất lượng, tốc độ web nhanh và ổn định. Ngoài ra giá tên miền cũng khá rẻ, phù hợp với những người viết blog như mình.
---
Use Hosting Linux personal ++
Là khách hàng lâu năm, mình rất thích cách chăm sóc khách hàng tại đây. Bạn hãy thử dịch vụ của SOC, tin tôi đi đây sẽ là quyết định đúng đắn của bạn.
---
Use Professional Linux hosting
Với nhiều ưu đãi, giá thành rẻ kèm theo đó là sự hỗ trợ tận tình. Hosting chạy nhanh và ổn định lắm nhé mọi người. Mình sẽ chọn nơi đây để thực hiện đam mê viết lách của mình.
---
Use Hosting Linux personal ++
Frequently asked questions
If you have any problems when using the service at Soc, find the answer here.
As a specialized storage service, which is optimally researched by technology engineers of HostVN for WordPress source code,Suitable for sales websites, company introduction, news, e -commerce...With this service, customers are committed to the highest level of security, your website will have the fastest access speed,HostVN's technical team will always be on duty to support you all day and night.
Use special SSD Enterprise
License cPanel, Litespeed, CloudLinux, Softaculous
Free of charge SSL Let's Encrypt
Free of charge WordPress Lockdown
Optimal for WordPress:Thanks to the tweak and optimization of the server, WordPress site will be operated better.
Quick page load speed: WordPress Hosting supports content distribution network (Content Delivery Network) to help calculate automatic and fast website speed charges.
Automatically update: WordPress Hosting provides automatic plugin, themes ... to minimize incidents and risks of attack due to software security losses..
Backup speed: WordPress Hosting provides website data backup feature every day, so the loss of data almost does not happen.
Flexibility and flow expansion: The server is capable of handling traffic, bandwidth is much higher than Shared Hosting, so the large flow does not affect the speed of the website..
VPS Hosting is a major combination of Shared Hosting and Dedicated Hosting. While you are sharing the server with the guest. You also have a part of the server resource for your needs. The rest of the server is shared according to the needs of the website. But your part is a separate part only for you. Because it is actually a small dedicated server. A VPS may be useful for websites with large capacity servers, but not installed a separate operating system.
Advantage:
There are some benefits to upgrade to VPS Hosting than Dedicated Hosting. Include:
VPS Hosting is less expensive. You are customized for you to pay for what you need. Hence you can save you focus on business values ​​that you cannot waste
VPS Hosting often receives wide support when you need help and it is completely free.Hosting providers often provide additional support to their customers
Each user has a deep access to its VPS space system and ensures better data storage environment than hosting.
As your business and flow of websites grow, you will be able to expand the scale of storage VPS accordingly.
Defect:
Besides the great advantages of VPS Hosting also have certain limitations:
In terms of VPS hosting costs, it may be higher than Shared Hosting. Although it provides more flexibility. But it only benefits when you need and know how to use it.
Sometimes, the web server does not share appropriate server resources. And it can cause problems if your site starts using memory at peak. However, this influence is not much.
If you are a small and medium enterprise. You don't want to spend too much for a specialized server. Then VPS Hosting is a great choice that you need to consider.As long as you have chosen the right quality provider